2021 Bikes Prices in Pakistan
There is a whole range of bikes available on the market in Pakistan. These two-wheelers are the preferred choice of most Pakistanis due to their affordability and compact design. Honda and Suzuki are the biggest names in the world of bikers. These Japanese manufacturers offer affordable, durable and reliable companions for riders in the country.
Bike prices vary according to the quality of features including the engine displacement, fuel tank capacity, fuel efficiency and design. If you are looking for a bike, you have several options ranging from simple and conventional models to ultra-advanced sports versions. This website will keep you up to date with the latest additions to the market. Manufacturers are constantly creating new wonders by making use of improved technology and top-notch components. As this machine gets more advanced, its cost experiences a rise too. Compare the features and costs here and find your best soul mate.
Heavy Bikes
In the arena of heavy bikes, Suzuki has always been on the forefront. Every new model comes with some very special tweaks, thus getting immediate acceptance of the public at large....
Read More
Suzuki Bandit 650A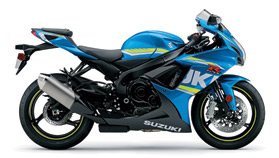 Nearly as powerful as the four-wheeler Mehran, from the house of Suzuki, the two-wheeler GSXR-600 emerges as the top performing product of its class.....
Read More
Suzuki GSXR 600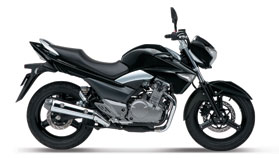 The superb source of power for this dynamic vehicle consists of a liquid cooled engine with 248 cc displacement, two cylinders and a completely transistorized electronic ignition system....
Read More
Suzuki Inazuma

20 October, 2016
Though considered dangerous and unsafe to drive, a motorbike is an extremely economical personal conveyance in...

10 February, 2015
CG 125 by Honda is the motorbike of choice all around Pakistan. Impressive engine power, durability and reliability...